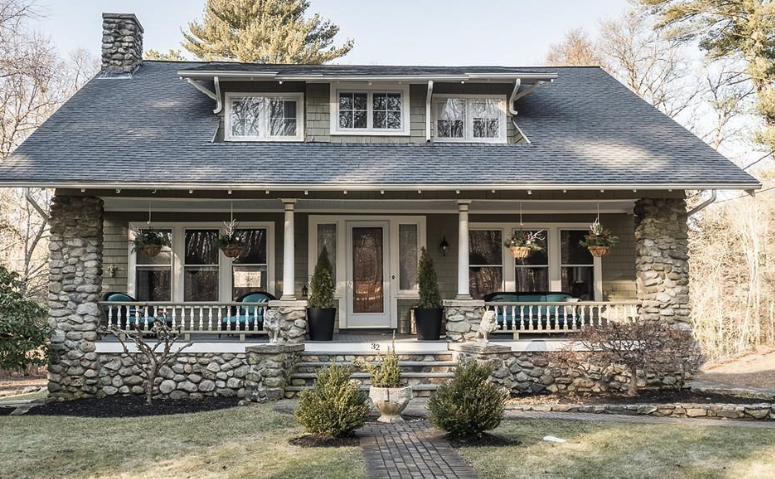 How to save money on your home insurance with Wallaby Windows
When it comes to optimizing your home's value and minimizing expenses, upgrading your windows emerges as a smart financial strategy. Beyond enhancing style and functionality, these upgrades can lead to substantial savings across various domains. By swapping out outdated windows for energy-efficient models, you could even become eligible for tax credits, while enjoying reduced utility bills and potential discounts on homeowners' insurance. Embrace the transformative power of window replacement today to reap lasting financial benefits!
Unlocking Home Insurance Savings with Modern Windows
Modernizing your windows not only elevates the aesthetics and comfort of your home but can also bring forth attractive financial advantages. Specifically, installing energy-efficient windows could lead to discounts on homeowners' insurance. Beyond the immediate curb appeal, these windows reinforce your home's defense against external threats, rendering it a more secure investment for insurance providers. By embracing this upgrade, you're not only enhancing your living space but also positioning yourself for reduced insurance costs.
Enhanced Energy Efficiency: Your Path to Insurance Savings
Making the shift to energy-efficient windows, endorsed by programs like ENERGY STAR, holds the potential for insurance-related financial benefits. ENERGY STAR, overseen by the Environmental Protection Agency, rates windows based on their energy efficiency credentials. These certified windows are not only energy savers but also come with potential tax incentives. To amplify your savings, look for windows with certifications like the NFRC label or inquire about third-party validations from your sales representative. Don't miss out on the opportunity to tap into eco-friendly discounts by consulting your insurance agent before committing to your window replacement journey.
Bolstering Security and Lowering Insurance Premiums
Enhancing your home's security is a pivotal step in safeguarding your loved ones and belongings. However, did you know that upgrading your windows can also translate to reduced homeowner's insurance premiums? By replacing outdated windows with more robust and secure alternatives, you can make your home less susceptible to break-ins. Post-installation, coordinating a home inspection with your insurance agent can potentially unlock lower insurance rates. Connect with us today to explore our premium replacement windows and uncover the possibilities for improving your home's security while trimming insurance costs.
Essential Security Features for Window Upgrades
Robust Locking Mechanisms: Fortify your home against break-ins and protect your valuables with advanced locking systems.
Shatter-Resistant Technology: Windows designed to withstand shattering offer an added layer of security and might qualify you for insurance discounts.
Thermal Pane Construction: Multi-pane, high-performance glass windows are inherently more resilient, making them an effective deterrent against break-ins.
Durable Materials: Opt for windows crafted from impact-resistant or bullet-resistant materials to mitigate break-in risks and potentially reduce insurance premiums.
Water Damage Prevention: A Gateway to Lower Insurance Costs
Shielding your home against natural disasters, particularly flooding, is a priority for any homeowner. By installing flood-resistant windows and doors that pass stringent tests, you might be eligible for lowered insurance premiums or even policy waivers. These flood-resistant products are engineered to withstand high-pressure, high-volume water flows, ensuring your property remains secure during nature's challenges. To seize this opportunity for insurance savings, don't overlook the potential discounts available through your homeowner's insurance policy.
Storm-Proofing Your Home: An Investment in Insurance Savings
Living in an area prone to extreme weather conditions requires proactive measures to ensure your home's resilience. By adopting protective measures like shatterproof, thermal pane, or impact windows, you not only fortify your home but also stand to reduce your insurance premiums. Impact windows, offering extra insulation and wind resistance, can significantly curtail homeowner insurance claims in regions frequently impacted by storms. To uncover the insurance discounts you qualify for, initiate a discussion with your insurance provider and start the journey toward a disaster-proof home today.
Elevating Home Windows: A Multifaceted Solution
Replacing outdated windows not only leads to cost savings through reduced energy bills but also contributes to enhanced security and increased property value. When considering replacement windows, remember to engage with your insurance agent to explore potential discounts applicable to specific window types. Set the stage for a brighter, more secure home by initiating your window upgrade today.
Understanding Policy Requisites for Discounts
Before making significant investments, it's vital to grasp the policy requirements that unlock discounts. For instance, windows may necessitate specific levels of glass replacement warranty coverage to qualify for credits. Ensure that these details are transparently communicated in your policy documents, and address any questions before finalizing agreements.
Unveiling the Benefits of Upgraded Home Windows
Windows serve as essential elements of every home, providing natural light, ventilation, and security. Additionally, they can exert a substantial influence on your home's value. As you contemplate the transition to new windows, engage with our Window Experts at Wallaby Windows for an in-depth consultation on the available options. The potential benefits of upgrading your home windows might exceed your expectations.
Wallaby Windows: Your Partner in Security and Durability
At Wallaby Windows, we specialize in crafting superior windows and doors designed to provide optimal protection and longevity. We recognize the importance of your home as a sanctuary for your loved ones, pets, valuables, and memories. Our commitment lies in ensuring that these precious elements remain safeguarded.