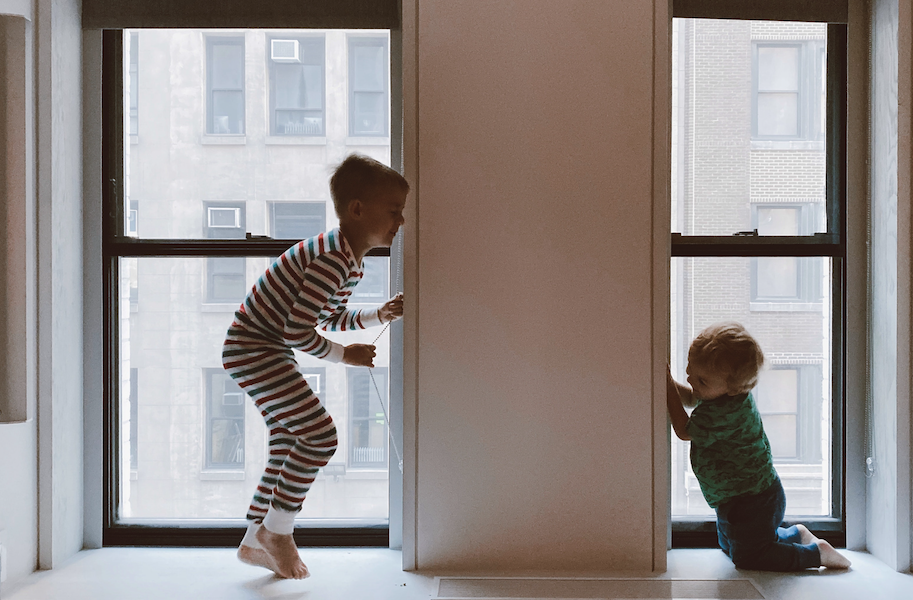 Safety Benefits with New Windows and Doors
Eight children ages 5 and under die every year due to falling out of windows, while at least 300,000 children are injured, according to Safe Kids Worldwide 2015 report. Your new replacement window or door will provide safety for years. But no matter how high quality the brand you choose is, it can only prevent injuries from falling out of windows or doors if safety features are used. That's why you need to learn about them and ensure you're taking full advantage of the safety features of your new replacement windows or doors.
Pick-Resistant Recessed Locks
When installing a lock on your door, it's important to know the difference between surface-mounted and recessed locks.
While both types of locks have their place in home security, they're different enough that knowing how each works will help you decide which is best for your particular situation.
To begin with, surface-mounted locks are attached directly to the door frame through screws or nails, depending on whether the door is wood or metal. They can also be mounted on a surface above the opening for aesthetic purposes. For example, if you want to use an old-fashioned shiny silver/chrome finish that doesn't match your other hardware.
These types of locks are usually less expensive than recessed ones because there's no need for extra material. However, they aren't as secure against theft because thieves don't have to break through another layer of protection before accessing your house.
As for the recessed locks, you will find them in almost every new construction. They are both simple and secure and easy to install. They're also one of the few locks you can install on replacement doors with a deadbolt hole, making them popular among homeowners who want to add a little extra security.
Night Latches
Night latches are a great way to keep your home safe. They are easy to use, simple to install, and can be used on any door or window in your home. Night latches allow you to lock windows and doors at night so that no one can enter your house without a key or alarm code. The night latch is designed not to have a deadbolt installed, allowing easy exit in case of fire or other emergencies.
Night latches come with two keys: one for locking/unlocking from inside the house and another for locking/unlocking outside the house. They're also easy to operate. You push down on the handle until it clicks into place and then rerelease the handle when you want it to lock.
Safety Screens
Safety screens are a great way to protect children and pets from accidents. They prevent broken glass from falling out of the window and onto your kids or any other passersby on the street. They also keep out insects that may be drawn to your home's lights at night, keeping things quieter overall and protecting you from bites and stings.
Safety screens apply on windows or doors with either an existing screen door or one with no existing screen. They can be installed on new windows or doors to provide extra protection in case someone bumps into them while they're open.
They're made from durable materials like aluminum frames with stainless steel mesh. That means they'll last for years without losing their quality, even if exposed to harsh weather.
Reinforced Frames
The reinforced frame is one of the most important safety features of new windows and doors embraced by most modern homes. This means that your window or door has been built to be stronger than normal so that it can withstand more force from outside sources, such as wind or other weather events.
Reinforced frames will also help prevent any damage in your home if something goes wrong with your window or door. Thanks to the anti-breakage feature, burglars will also have difficulty prying open a reinforced frame.
Window Glazing
Window glazing is the glass that makes up the window itself. Safety glazing is a type of window glazing that meets specific criteria for strength and thickness to prevent breakage.
Windows with safety glazing are treated with an extra layer of glass that helps prevent injury in the event of breakage. This makes them a great choice for homes with small children, pets, and workplaces.
The glass used in window glazing is made from soda lime silicate, which is more impact-resistant than ordinary glass. It's also safer for people who may be sick or frail since it doesn't shatter easily when broken.
Secure Your Home with the Best Safety Features
You don't want to put your family at risk by having old windows and doors in your home. Investing in safety features with new windows and doors is essential so you can rest assured knowing that your home is safe for everyone there.
At Wallaby Windows, we know that when it comes to your home, it's not just about the windows or doors. It's what they can do for you. That's why we work closely with you to provide premium windows and doors with safety features and solutions.
With Wallaby Windows, you can rest assured that your new windows and doors will be installed quickly and efficiently by professionals who care about making your home safe, secure, and filled with light. Book a free consultation with us today if you're ready to upgrade your current windows or doors or if you're planning on building a new house from scratch.