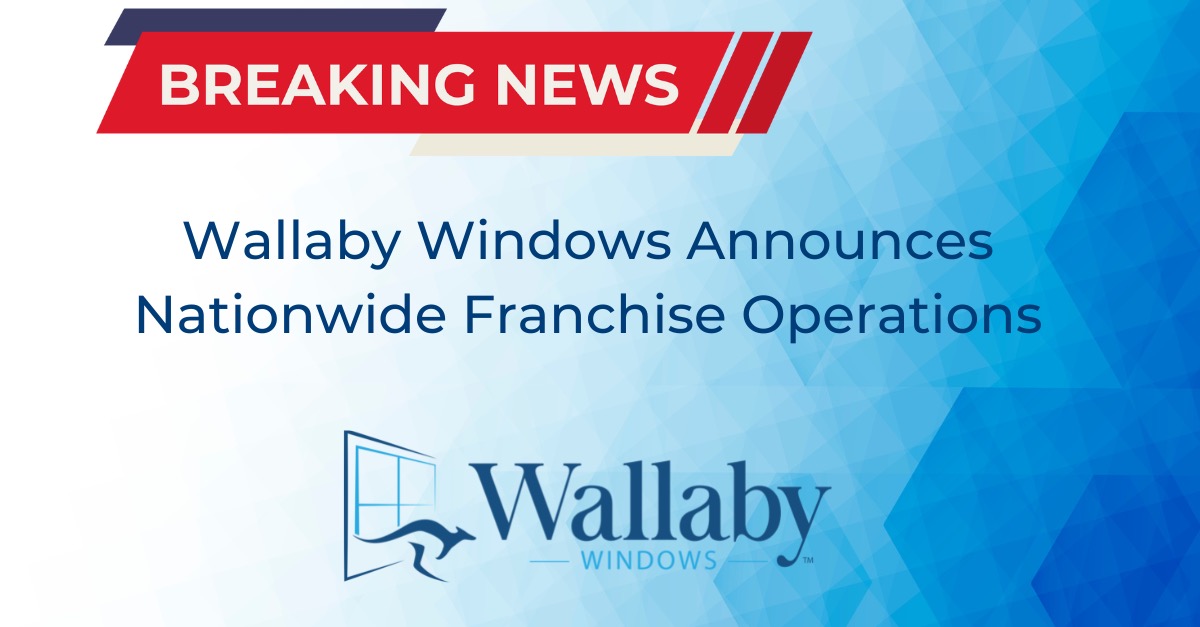 Announcing National Franchise Expansion
Wallaby Windows, an emerging franchise system specializing in window and door replacement, is excited to join the ranks with its sister brand, Koala Insulation. Wallaby Windows provides homeowners and commercial businesses with the highest quality and most energy-efficient products focused around a great customer experience. Our highly effective, low startup-cost business model provides high revenue and earning potential as well as growth opportunities for aspiring business owners. "I'm excited to launch Wallaby Windows as this is the beginning of our journey to becoming a platform of mobile service brands. We've seen exponential growth at Koala Insulation due to the high level of support that our headquarters team provides, and we are excited to continue that momentum with Wallaby Windows," said Scott Marr, Wallaby's Founder and CEO.
Wallaby Windows was conceptualized and established in Melbourne, FL in late 2021. Through the pilot phase of its flagship location, the team sought to build systems and processes that would withstand the test of time and provide future business owners with the structure and support needed to run a successful Wallaby Windows location. "We carefully planned and used our early learnings to develop Wallaby Windows into a refined system that is built for rapid expansion. We wanted to ensure our first franchise partner experienced a robust support system, great marketing & lead generation through a culture that cares about their success," said Megan Taylor, Executive Director. Wallaby Windows will be supported by an established franchisor team that has grown its sister brand, Koala Insulation, from an emerging franchise system to a nationally established brand. Koala Insulation, which launched in January 2020, now has over 120 locations nationwide comprised of nearly 400 territories offering service to over 75 million people across the United States. Koala Insulation is continuing to completely disrupt the franchising market, quarter after quarter.
"Wallaby Windows is going to take the franchise industry by storm", said Bobby Brennan, VP of Franchise Development. "This is a wonderful opportunity for new business owners to pursue due to the incredible support system that Scott and his team have built," said Brennan.
Wallaby Windows is currently seeking to partner with motivated and passionate entrepreneurs who have the goal of owning their own business. For additional information, visit WallabyWindows.com.