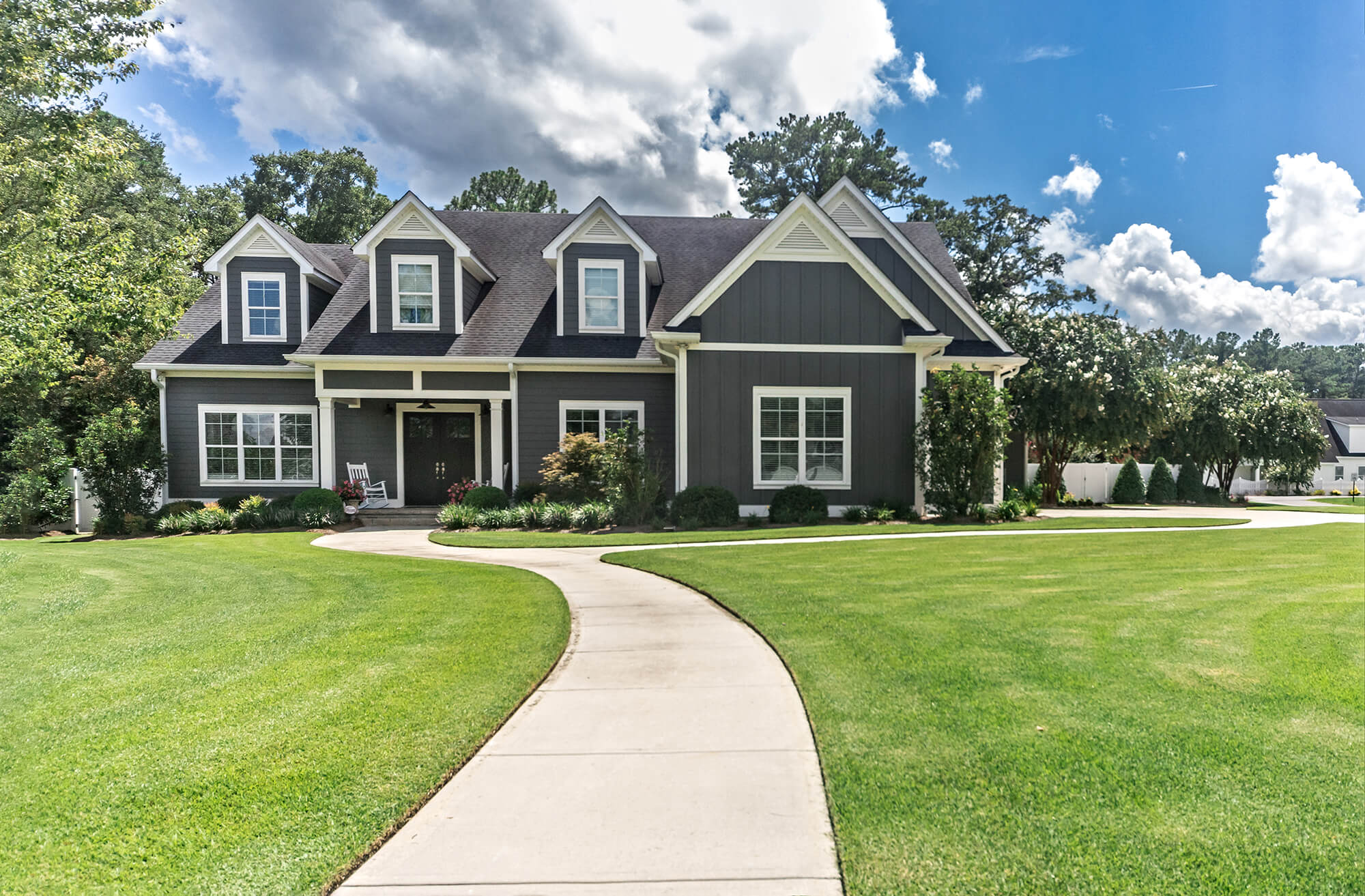 Increase Your Home's Curb Appeal with New Windows
Whether you intend to sell your home or to live in it for years to come, curb appeal is an important consideration. Replacement windows are one of the best ways to increase the beauty, energy efficiency, and value of your home.
Windows take a beating from the weather, and they become harder to maintain over time. Your property can start to look run-down long before it's time when this happens.
Custom-made replacement windows are built to fit the opening that exists as your old windows are removed. This is an especially nice solution for odd-sized windows that are sometimes found in older homes.
What Are Single-Hung and Double-Hung Windows?
One of the first decisions will be whether to install single- or double-hung windows. If that sounds confusing, here's the simplest explanation of the differences between them.
Single-hung windows were the standard in older houses. The top part, or sash, is fixed in place. The bottom part opens upward. They typically cost a bit less.
Double-hung windows can be opened by raising the lower sash or by lowering the top sash. Both sashes can be tilted inward for easy cleaning, too. There's no need to climb on a ladder to clean them inside or out! While they may cost a bit more, many people love the benefits of that flexibility.
The choice comes down to budget and personal desires. Either will make your home more attractive.
Energy Efficiency
You will likely be interested in learning how much you can save on heating and cooling costs by replacing old windows. The United States Department of Energy reports that 25-30% of heating and cooling costs are due to heat gain and loss through windows.
Upgrading with Wallaby windows will reduce both heat gains in the summer and losses in the winter. Your energy bills will go down, and your home will be more comfortable in all seasons. And your curb appeal will be improved by not needing to tack ugly plastic over those inefficient windows in the winter.
Replacing outdated aluminum or wood frames with modern materials improves energy efficiency. Using the right glazing option for your environment is another important choice. Different types of glass have different energy-saving qualities. Insulated and low-emissivity coatings do increase the cost of a window but also offer greater energy savings. This Department of Energy article will answer your questions about those options.
Wallaby replacement windows are Energy Star certified, and the professionals there will walk you through each important decision based on your particular needs.
Adding Beauty to Your Home
Window styles change over time, and a simple update to the look of your replacement windows can give your home an entirely new look. If the house has been painted, the old window frames might not go well with a new color of siding. Wallaby Windows offers several color options, including a natural wood look for your new window frames. Just changing that one feature can make your new windows "pop."
You can choose from a variety of decorative grids to give some or all of your windows a special look, and in addition to energy-saving glass, Wallaby offers several types of opaque and patterned glass. In short, you can design each window of your home to suit yourself.
By now, you might be wondering if expensive replacement windows are worth it. This article on Realtor.com suggests that you can recoup around 70% of the cost when you sell your home!
The value of your home will increase.
The curb appeal of your home will be improved.
Your home will look fresh and stylish from both the outside and the inside.
Your home will be more energy efficient.
You'll spend less time on home maintenance.
No need to climb ladders to clean the windows if you go with double-hung windows.
Noise from outside will be reduced. Traffic and barking dogs will bother you less.
Some glass coatings will reduce the amount of sun damage on carpets, furniture, and wall art.
New windows are more secure and safe than older ones. They protect your property better.
You'll have a clearer view of your yard and surroundings.
You will enjoy living in your beautiful home even more.
Those are some pretty great benefits! Now that you are convinced you need and want replacement windows, what's the next step?
Why Wallaby Windows?
Wallaby Windows offers a complete line of windows and will provide a free in-home consultation to help you choose the perfect solution for your needs. With both traditional and modern designs, you can create the exact look you want.
When you are making a major upgrade to your home, you want to work with experts. Wallaby guarantees both products and installation with a limited lifetime warranty, so you can rest easy knowing you are in good hands. They even promise to clean up when the installation is done!
Located in Melbourne, Florida, the company understands the climate and local building codes. They won't steer you wrong when planning your project.
All products are Energy Star Certified and made in the USA. You can be proud to be a Wallaby customer!
Once you have decided it's time to upgrade your life with replacement windows from Wallaby, you'll want to make a list of what's important to you and come up with a draft budget. Then give the good people at Wallaby Windows a call to set up a free consultation.
The number is 888-909-9050. They will be delighted to come and show you what your options are.
Check out the website for ideas and information.