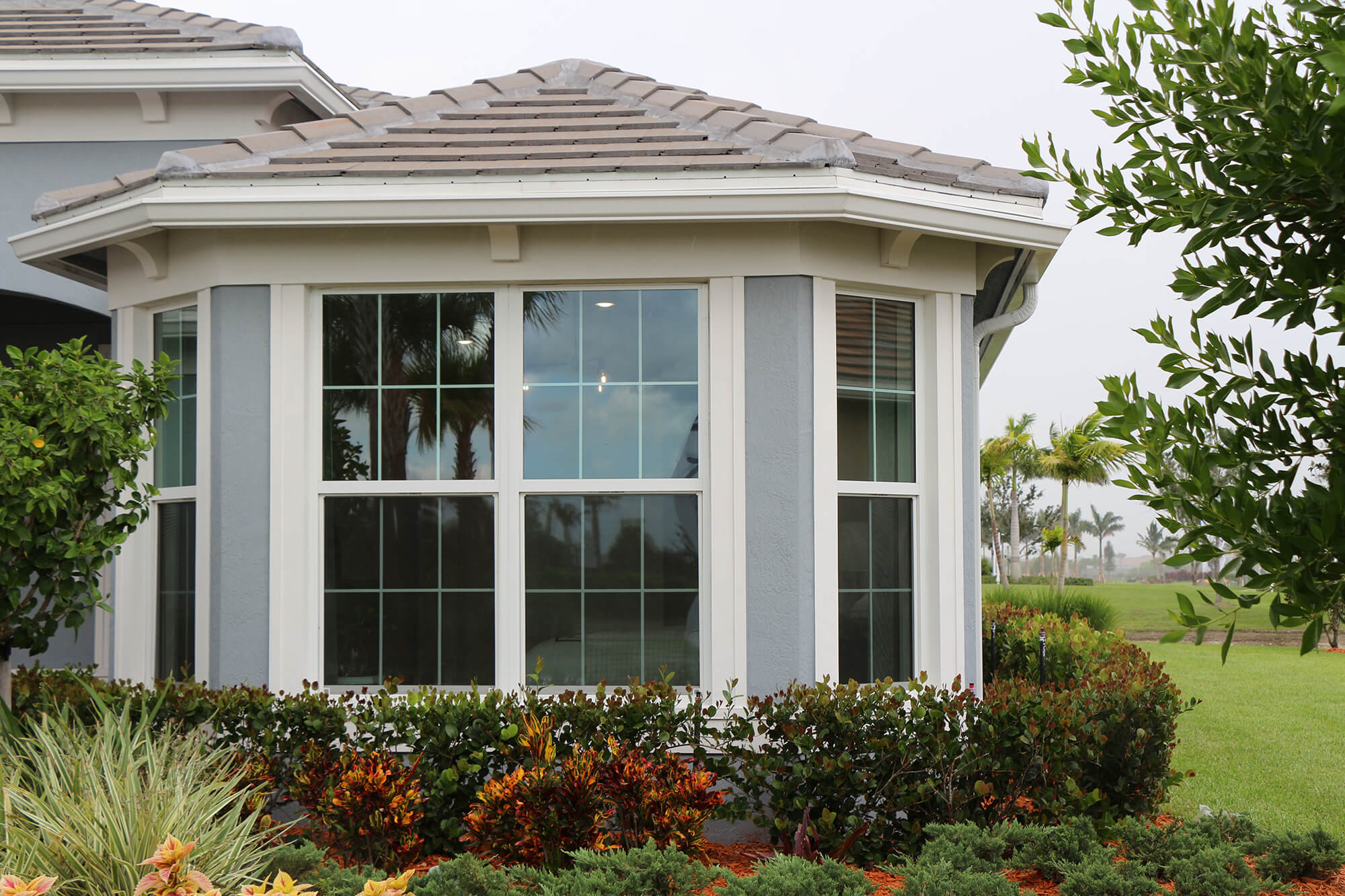 How Energy Efficient Windows Can Benefit YourHome
A lot of homeowners are looking for ways to reduce their energy usage in the home. Having an energy-efficient home is not only good for the environment, it also saves you money as a homeowner. The less energy you use, the lower your energy bills will be.
If you want to experience the benefits of an energy-efficient home, your windows are one of the most effective changes you can make. Energy-efficient windows are a great investment that truly pay for themselves in the long run.
In fact, according to The US Department of Energy, both heat gain and loss via windows are responsible for 25%–30% of residential heating and cooling energy use. Which means that upgrading your windows to be energy efficient could get you up to 30% in energy savings.
So, if you're considering making the switch to energy-efficient windows, here's everything you need to know about how energy-efficient windows can benefit your home.
ENERGY STAR® Windows
When looking for windows that are going to help you cut back on energy usage in your home, you're going to want to look for ENERGY STAR certified windows. ENERGY STAR is a program run by the U.S. Environmental Protection Agency and U.S. Department of Energy. This program promotes energy efficiency by providing consumers with information about the energy consumption of products and devices. An ENERGY STAR certification guarantees that the product meets rigid energy performance standards in accordance with the EPA.
An ENERGY STAR certified window meets the standard for energy efficiency. When you choose to install ENERGY STAR windows, you're saving money and helping to protect the environment. So if you want to be sure that your window is as energy efficient as possible, be sure to install ENERGY STAR Windows.
Benefits of ENERGY STAR Qualified Windows and Doors
When upgrading the energy efficiency of your home, ENERGY STAR doors can be just as effective as ENERGY STAR windows. Here are the main benefits of installing ENERGY STAR qualified windows, doors or even skylights:
Save Money
The main appeal of ENERGY STAR windows and doors is that they save money. The insulating properties of an energy-efficient window will keep in the hot or cold air in your home from your HVAC system. This means that there is less hot or cold air loss and your HVAC system won't have to work as hard to keep the home comfortable. In fact, there may be days that you don't need to turn it on at all! This means that your energy bills will decrease, saving you money in the long run.
Better Comfort
Another great benefit of energy-efficient windows and doors is the level of comfort that they provide. Put an end to cold drafts and overheated spaces. ENERGY STAR certified windows, doors, and skylights keep your home's temperature consistently comfortable. Even your loveseat right by the window can be cozy with ENERGY STAR.
Protect Your Valuables
Did you know that your windows might be damaging the cloth, wood and furniture in your home? Fortunately, ENERGY STAR windows can protect against harmful UV rays that other windows let in. Low-emissivity coatings on many ENERGY STAR certified windows, doors, and skylights reduces UV sun damage to floors, carpets and furniture, better protecting the valuables in your home. ENERGY STAR windows are also safer for light-sensitive individuals.
Add Value to Your Home
If you ever plan on moving in the future, ENERGY STAR windows add great resale value to your home. Energy-efficient windows have a great Return on Investment (ROI) and can help your home sell quicker and for more money.
Noise Protection
A little known fact about energy-efficient windows is that they not only protect from drafts, but they can also block out noise. If you live on a busy street, ENERGY STAR windows and doors can provide you with a level of soundproofing that other windows can't.
Less Maintenance
Another big selling point of ENERGY STAR windows and doors is that they require less maintenance. Since energy transfer is minimized with energy efficient windows, there is less condensation buildup in comparison with traditional windows. This helps prevent mold growth. An energy efficient window's UV protection also helps to prevent water spots and dirt build-up, saving you hours of cleaning maintenance.
Reduce Your Carbon Footprint
With more efficient windows, you also use less energy. This reduces your usage of greenhouse gas emissions from power plants and homes – therefore reducing your overall carbon footprint. It's just plain better for the environment!
Ready to Enjoy the Benefits of Energy-Efficient Windows and Doors?
Wallaby Windows' team of experts is here to help. We provide first class service in the installation of your new replacement windows. Wallaby windows meet strict ENERGY STAR performance requirements. We can help you find the best insulated glass package to meet the ENERGY STAR requirements for your home.
Click here to find your nearest Wallaby Windows professional and contact us to get started with a consultation!